Instant collaboration,
simply delivered.
From screen sharing and whiteboarding, to hosting meetings on a whim with our mobile app, join.me has become the preferred go-to tool for startups and Fortune 500 companies alike.
Interested in seeing it in action and getting your questions on pricing, purchasing, account management, or other product topics answered?
Fill out the form to get a personalized demo from a join.me sales specialist.

American Business Awards - 2017 Gold Stevie Winner

Time Magazine - 50 Must-have
iPad Apps
CIO – join.me Offers Cool, Free Alternative for Virtual Meetings

Aragon - Named a "Leader" in the 2015 Research Globe for Web and Video Conferencing

Fortune - 12 Apps That Let You Manage On The Go

Frost & Sullivan - 2015 and 2016 Global Web Conferencing Customer Value Leadership Award
Inc - 5 Productivy App Even the Super Producers Will Love
PCMag - Named a Top Video Conferencing Software of 2016

TechCrunch- Online Meeting Service Join.me Expands To Video, Still No Download Required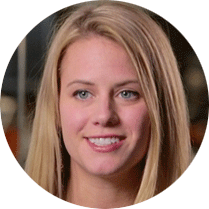 "join.me has been really great because people can just click on the link or enter in the meeting code and they're in the meeting. It's also really helpful when we're demoing to non-tech-savvy clients - it just makes it really easy for them. The value that join.me brings to my team is they can focus on selling, not spending 15 minutes trying to get the meeting software to work." Leah Wilson ,
Senior Team Manager,
Zenefits